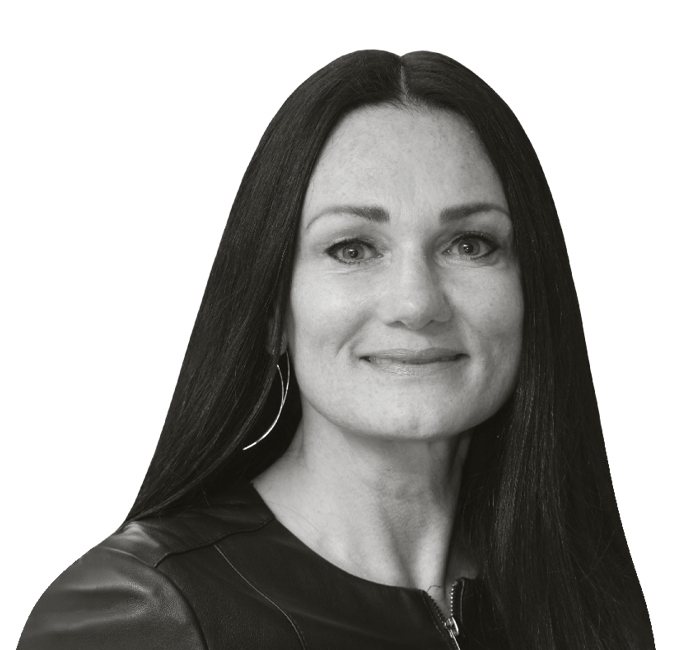 It's not what we do "on stage" in our lives that we need to examine honestly but what goes on behind the "curtain", i.e. "off stage". This can make us hurt, cause us fear and make us angry. But this is also the keep to healing, overcoming, liberation, genuine personal responsibility and capacity for love and a new perspective on our behavior and actions.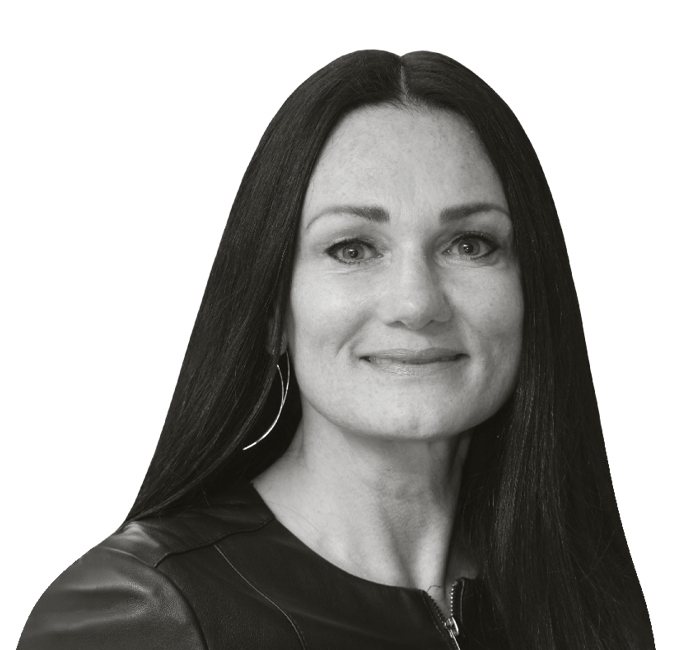 CLINICAL AND HEALTH PSYCHOLOGY THERAPY
Clinical psychology therapy offers clients professional support based on sound scientific research to help them cope with and overcome mental, social and physical impairments and illnesses. Clinical psychologists are certified experts registered with the Ministry of Health who have completed a five-year degree in psychology (BSc or MSc) as well as a three-year postgraduate study and training program with extensive practical elements and experience. Clinical psychologists tailor their therapy to the respective disorder or problem and base their approach on careful diagnostic examinations and scientific theories.
The goal of clinical psychology therapy is to alleviate or eliminate psychological suffering or distress and help people to cope better with stress or crises in order to improve their quality of life.
GOAL OF CLINICAL PSYCHOLOGY THERAPy
The goal of clinical psychology therapy is to alleviate or eliminate psychological suffering or distress and help people to cope better with stress or crises and thus improve their quality of life.
CLINICAL PSYCHOLOGY THERAPY METHODS
Clinical psychology therapy stands on an equal footing with other forms of treatment such as medical interventions. The broad range of methods used in psychological therapy – e.g. social and emotional competence training, cognitive restructuring, psychoeducation, mindfulness training, relaxation techniques, etc. – facilitate comprehensive treatment that is tailored to the individual situation. Clinical psychologists combine a variety of treatment methods that have been proven to be effective and are based on tried and tested psychology models and methods.
CLINICAL PSYCHOLOGY THERAPY PROCESS
At the start of the therapy, the clinical psychologist and client work together to define a common goal, clarify expectations and narrow down the potential problem(s). They then work with dialog, exercises and training activities to trigger change. The transfer of therapy elements into everyday life and continual reflection on the change process always form key components of clinical psychology therapy. In the therapy, we dare to look back in order to gain an understanding of actions and feelings in the here and now. But we also take a look at what might and can lie ahead in Hans Vaihinger's teleological "as if" (final fictionalism) sense to actively shape the future.
Alfred Adler, the founder of the school of individual psychology, believed that all suffering has its roots in interpersonal relationships since humans are social beings and cannot exist without society. The pain of separation, lovesickness and conflicts all arise because we are not alone in this world. This is even why we experience loneliness – if we were totally alone in the world, we would not have a longing for relationships and thus also never experience the feeling of loneliness.
Relationships are the overriding, eternal human theme (and often also mystery). Dealing with this is absolutely essential in the course of a therapy, whereby the good relationship between the client and the therapist is also an important basis for success.
People who know themselves really well and are aware of their own strengths and motives can manage themselves better and are more successful and satisfied in their lives. The diagnosis provides me with information on my client's psychological history and status quo and enables me to identify where our joint path could take us.
Diagnosis options range from clinical tests (e.g. to finally gain clarity in the case of mental illness) to specific character-related tests in PERSONAL DEVELOPMENT coaching processes to profile and analyze the client's personality and gain more precise information about regarding their behavior potential in business.
The analysis thus also shows which aspects define your character, what drives you and what you do particularly well. This information serves in turn as the basis for reflection, identifying development paths and taking specific action.
CRISIS INTERVENTION AND EMERGENCY PSYCHOLOGY
Crises are natural unwanted companions in life that shake us, challenge our coping strategies (resilience), call for courage and strength and – in an ideal scenario – help us to mature. The word 'crisis' comes from the Greek, and one of its meanings is 'decision'. On the one hand, this is encouraging because decisions lay out multiple paths and show us there are options to get out of a difficult situation. However, there are also 'decisions' that we are forced to make and do not choose voluntarily (accidents, deaths, acute illness as well as job loss, unexpected break-ups, etc.). Some acute, life-threatening crises are triggered by real events, others are the result of being under pressure for too long. This is when emergency psychology is required. If an acute crisis situation is not recognized and treated professionally, it can develop into something chronic, with the person concerned ending up in a post-traumatic stress situation that can lead to a posttraumatic stress disorder (PTSD). Emergency psychology helps to prevent this.
People in the professional limelight – be they actors who star on the real stage or managers, entrepreneurs or politicians who appear on 'virtual stages' (in meetings, debates, interviews, leadership functions, etc.) – all have to be able to deal both with the 'applause' and attention they receive on stage as well as the 'silence' they encounter off stage. The contrast between the artificially elevated life, the huge popularity under these extraordinary conditions (aloofness of fans, sudden wealth, the struggle with "being worth it", false friends, advisors and people who want to profit from someone else's "fame") can become a complicated conflict. I can help and support you in this situation.
Psychotherapy science is the study of the various forms of psychotherapy that have emerged over time. I prefer to take an eclectic approach, i.e. to embrace various therapy viewpoints and draw on knowledge from various schools. Sadly, the advocates of these schools frequently tended to prefer to fight with one another rather than comparing their work and identifying synergies that might benefit their patients. Their founders oftentimes even rejected their students and did not allow them to grow in the vast field of opportunities. Instead of encouraging their growth, they issued decrees of damnatio memoriae upon their disciples, demonstratively destroying their work and prohibiting others from citing them (a fate bestowed, for example, by Sigmund Freud on Alfred Adler). This is especially lamentable because it restricted growth to one's own sphere of thought and revealed the incredible narcissism of the school founders. A study of their biographies and the historical background can be very informative and helps us to form our own picture in this regard.
Psychological support is regularly required for TV productions, entertainment shows, documentaries, expert reviews, talk shows or reality shows. I have been working with a range of different national and international TV and media production companies for many years
in testing, selecting and assessing the suitability of candidates for various formats
in situations where emergency psychology is required
through psychological support during filming
as expert for specific psychological topics in productions
as support for hosts, actors and performers as well as film and production crews
in the planning of formats (psychological feasibility)
in my work with actors and other people in the media (off-the-stage coaching, support with psychological problems and challenges relating to life on and off the stage)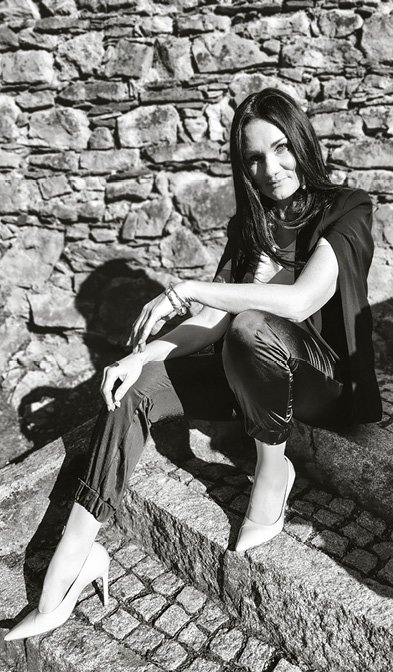 Becoming a manager and leader (be it in a company, family firm or political context) can be a slow process or it can happen very quickly (e.g. in a corporate takeover or the appointment to political office). The accompanying strategic and organizational tasks frequently leave people little time to develop into leaders or reflect on their leadership roles. People who consistently achieve success over many years and climb up the career ladder with apparent ease gain plenty of recognition and confirmation. Their salaries rise, they receive bonuses and they are well aware of their reputation – often obscuring the view for uncertainties and weaknesses. Many people on such career paths fail to question themselves as a person check whether there is a balance between their growth as a person and their career development. Shedding light on this is crucial for psychological growth (both on a personal and a professional level). I help you to do so.
We are all dependent on our fellow human beings – an interdependence of those who are actually present in our lives and those who have shaped our education and "what we have become". They all play a big role in our interaction with our fellow human beings. This is one description of social psychology. I had the pleasure of teaching social psychology in international study programs at a university of applied sciences for several years. Awareness of social psychology helps us to reduce prejudices, take a reflected look at our own judgment heuristics (decision aids) and work on our own transparency and openness.
Movology sessions are carried out on the move instead of sitting down and thinking. This helps people to organize their thoughts, introduces them to the possibility of combining psychology and exercise into everyday working life and is quite simply healthy and clever.
News / Science / Activities
Dear Clients,
Welcome to my new website!
Click here to view my Instagram page.
Kind regards, Jutta Strauss